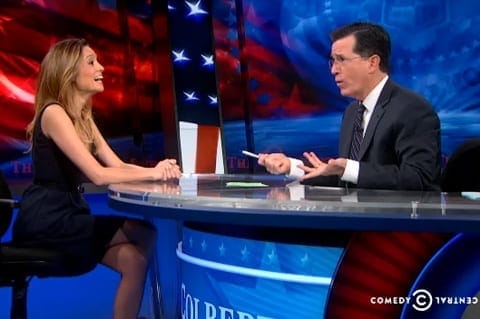 Stephen Colbert sat down last night with Liz Wahl, who made headlines last week after she resigned from Kremlin-funded news network RT on-air, saying she could no longer be "part of a network that whitewashes" Putin's actions.
Colbert asks Wahl if she received her marching orders directly from Putin while she was working there, and if she's now officially a member of Pussy Riot.
Watch, AFTER THE JUMP...