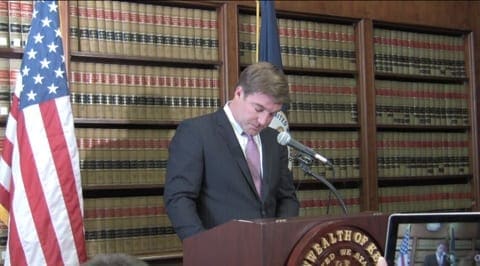 Earlier today, Towleroad reported that Kentucky Attorney General Jack Conway announced that he won't defend the state's gay marriage ban in an appeal of a federal court ruling handed down late last week. Governor Steve Beshear announced that he would hire outside counsel to appeal the ruling, which recognizes gay marriages performed out of state.
Conway became so emotional and choked up during the announcement he had to pause to collect himself.
Watch it, AFTER THE JUMP...