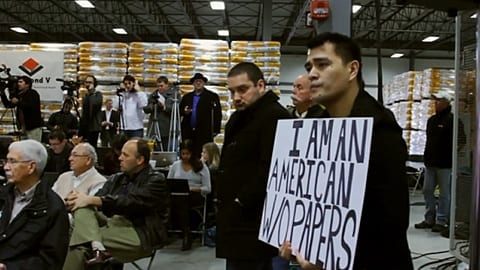 Jose Antonio Vargas, a gay journalist who won a Pulitzer Prize for his coverage of the Virginia Tech shootings and in June 2011 came out as an "undocumented immigrant" in a stunning piece in the New York Times, is the subject of a new documentary called Documented, written, produced and directed by Vargas himself.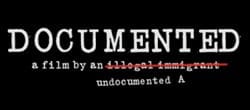 The film chronicles Vargas' experience after revealing his immigration status and his reunion with his mother, whom he had not seen in two decades.
The film will be released in New York at the Village East Cinema on May 2 and in Los Angeles at the Landmark Regent on May 9 prior to an airing on CNN, according to The Hollywood Reporter.
Said Vargas to THR:
"As a newcomer to America who learned to 'speak American' by watching movies, I firmly believe that to change the politics of immigration and citizenship, we must change culture -- the way we portray undocumented people like me and our role in society. I am thrilled to be working with CNN, Tugg and BOND/360 to share my story on screens around the country and remind people that when we talk about immigration, we are talking about real people and their families."
Watch the trailer for Documented, AFTER THE JUMP...