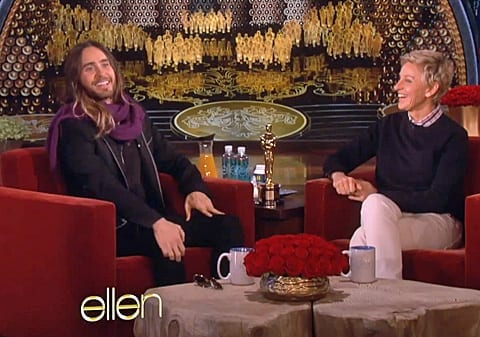 A day after her hosting gig at the Oscars, Ellen DeGeneres welcomed winners Jared Leto and Lupita Nyong'o to her show to rehash last night's pizza-eating, selfie-taking telecast, which drew 43 million viewers, and was the most-watched in the last 10 years.
Leto says he still hasn't watched Dallas Buyers Club and doesn't have plans to.
Ellen also welcomed Edgar the pizza guy and gave him a big tip for delivering all those slices.
Watch, AFTER THE JUMP...
Lupita Nyong-o:
Edgar the pizza guy: