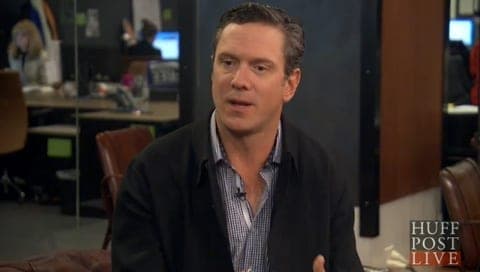 HuffPost Live conducted an interview with former NFL quarterback Drew Bledsoe and discussed the impact Michael Sam might have on the NFL if he's drafted. According to Bledsoe, it's a bigger deal to the media than it will be to most NFL players:
In talking to guys that are playing now and guys that I played with, it's a far bigger story in the media than it is with any of the guys that are playing.
You can watch that segment, as well as the full interview, AFTER THE JUMP...