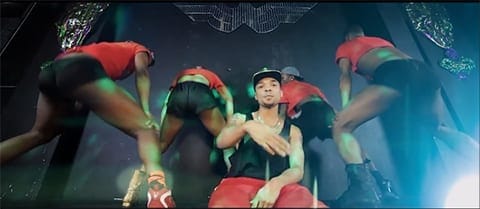 Gay Houston based rapper Fly Young Red wants to make sure that you get your two-to-three servings of meat all in one sitting. That's why his new video for "Throwing Boy Pussy" has so much rump.
Check out the video AFTER THE JUMP…
(warning: work-unfriendly language)
Perhaps gays have finally started to achieve equality in hip-hop now rap videos objectify men as much as they have women (though some champagne or thongs would certainly help even the score). Then again, considering that Fly Young Red refers to man-ass using the slang term for vagina, perhaps this video is just as misogynist as its progenitors.
We'll leave that for gender studies classes to argue. In the meanwhile, if you wanna hear more, check Fly Young Red's Soundcloud.