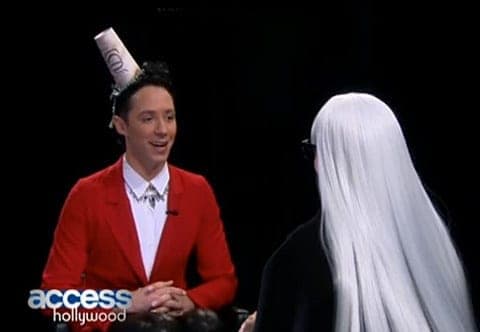 Amidst his messy divorce, Johnny Weir found time to explore a new gig on Access Hollywood and interview Lady Gaga ahead of the premiere of her video for "G.U.Y." Saturday night on Dateline.
Watch the Weir-Gaga exchange, AFTER THE JUMP...
Meanwhile, Weir's divorce is playing out in public via leaks to TMZ.
Among the disclosures are a note from Weir to Voronov begging him to leave the Birkin bags, Celine bags and Chanel bags alone. An alleged bite mark photo. A struggle over the couple's dog. And a photo of Weir's shoe closet.