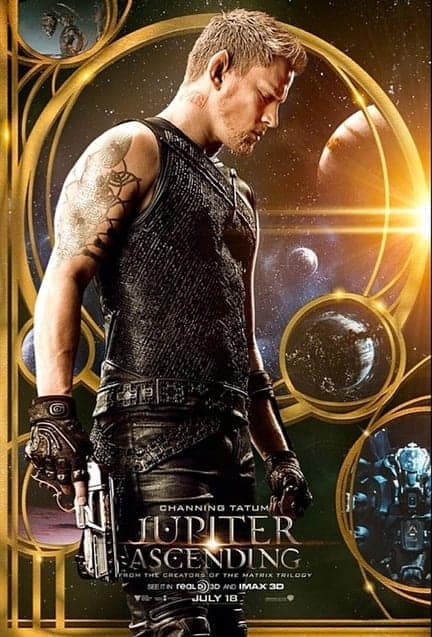 The Wachowski siblings just released an updated trailer for their upcoming intergalactic epic Jupiter Ascending. They released their first trailer for the film in December, but this one has lots more special effects including a flying space dragon whipping Channing Tatum around like a rag doll, Mila Kunis enchanting bees, and fiery spaceship battles.
Co-director Lana Wachowski (Matrix, V for Vendetta) underwent her gender transition in 2007.
Watch the trailer AFTER THE JUMP...