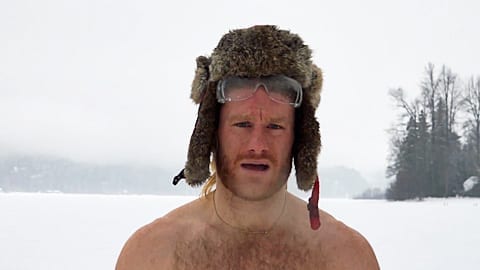 Captain Quinn, who specializes in comedy fishing and the great outdoors, was challenged by his friend Rick to jump into a frozen lake. Quinn lives in British Columbia, and got a meter of snow the night before the challenge.
"Thanks a lot, Rick." Yes, thank you.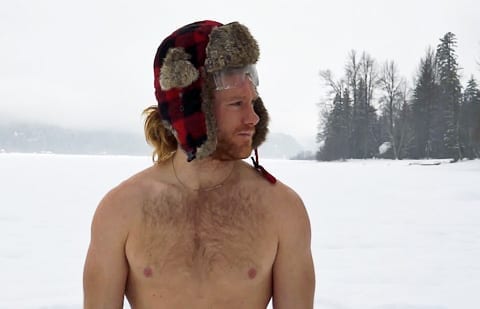 First must put on swimming attire (Daisy Dukes).
Can he do this?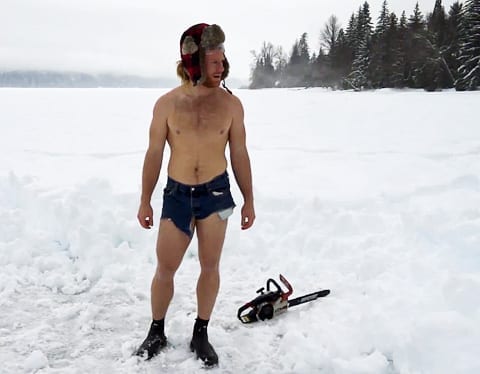 It's too thick. Chainsaw is not going to cut it. Where's that auger?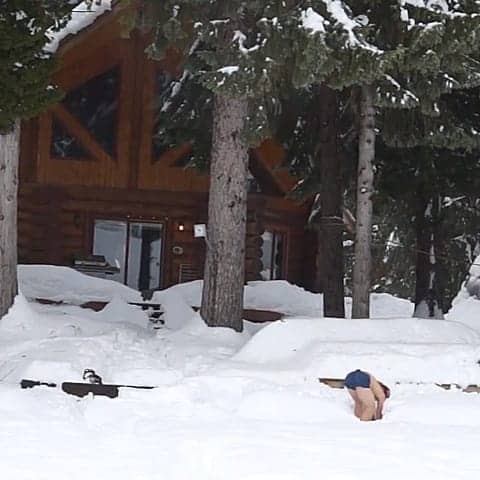 Must find auger buried in snow.
We're going to need a bigger hole.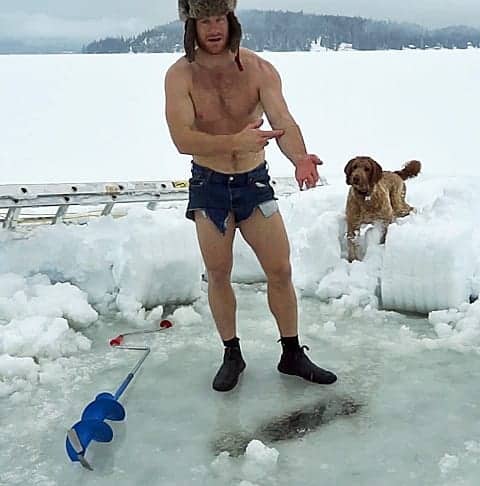 There we go.  "Thanks a lot, Rick!"
Watch the whole video, AFTER THE JUMP...