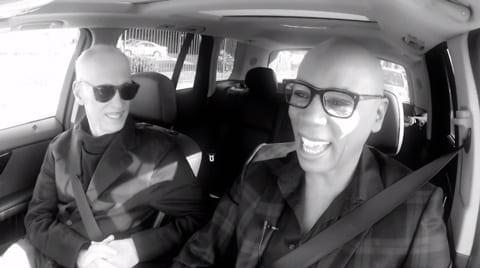 RuPaul drives film legend John Waters in the latest episode of his automotive interview series.
Waters recently hitchhiked across the country (looking for perverts). He wrote a book about it that's coming out sometime in the future. Ru and Waters talk about his films, his casting, the movies he loves now, his favorite television shows, childhood's blown illusions, how kids rebel today, being an outsider, show business, and rejection.
"A no is free. It doesn't cost you anything to ask for what you want."
Watch, AFTER THE JUMP...