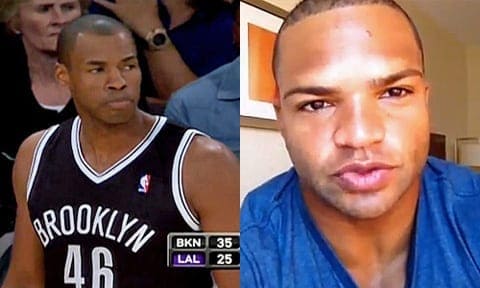 Jason Collins phoned in to speak with LGBT ally and former Baltimore Raven Brendon Ayanbadejo on FOXSports' 'Unconventional Wisdom' podcast for a wide-ranging interview about joining the Brooklyn Nets, how he stayed in physical and mental shape while waiting for a team to call him up from his free agent status.
Said Collins: "You try to control what you can control. What was in my hand was how hard I worked.  I put myself in the best possible position."
Collins downplays the anti-gay slurs he received from one "knucklehead" and also tells Ayanbadejo that his boyfriend has come on the road with the team and that the reception has been great. Collins says he has heard no derogatory words in the locker room.
Collins also talks about being a mentor to Michael Sam and running together, as well as meeting Matthew Shepard's parents, a moment that brings up plenty of emotion.
Listen to the full interview, AFTER THE JUMP...