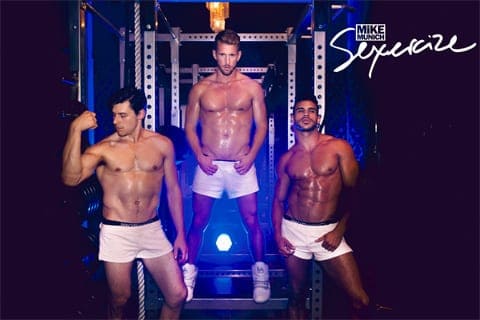 Mike Munich, a pop musician and dancer who has worked with Lady Gaga, Kylie Minogue, Christina Aguilera, Ke$ha, Adam Lambert, and Beyonce, shows off his physical attributes in a new 'Sexercize 2.0' video covering Kylie Minogue's recent single.
The clip, directed by Mairin Hart, and choreographed by Lisa Eaton, was filmed at Mansion Fitness in West Hollywood includes former Kylie dancers Willie Gomez and Zac Brazenas, from her 2011 "Aphrodite Les Follies World Tour", as well as dancers Andrew Pirozzi and Steven Dehler.
Watch, AFTER THE JUMP...