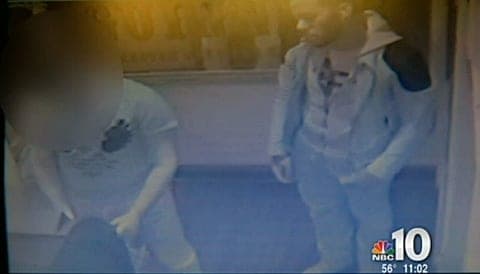 A Canadian man says he was raped, assaulted, and robbed by a man he met on Grindr while at a conference in Philadelphia, NBC10 reports: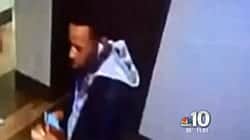 The 34-year-old victim, whose identity we are withholding, tells NBC10.com exclusively that he invited the suspect to his hotel room inside the Hilton Home 2 Suites at 12th and Arch Streets around 1:30 p.m. on Wednesday after talking with him over Grindr.

When the suspect arrived, the man says he was held up at gunpoint and sexually assaulted.

"The whole thing was just a giant blur. I was scared and I kept thinking if i just do what he says, then he'll just go away," the man said.
Following the assault, the victim said he was forced to buy four $500 Visa gift cards. He was then walked to five nearby ATMs and told to withdraw $200 from each cash machine.
A struggle during which the man says he was able to escape was captured on surveillance video.
Watch NBC's report, AFTER THE JUMP...
Philadelphia Police are asking for the public's help in identifying the suspect. The man is described as 20-years-old, standing 5 foot 11-inches tall with wavy hair and star tattoos on the back of his right hand. He was wearing a dark colored jacket, dark blue jeans and tan boots.

Police are asking anyone with information to call the tipline at 215.686.TIPS.