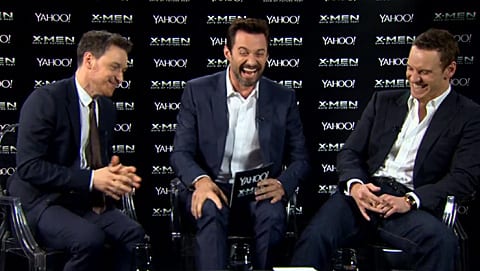 During an interview for the upcoming X-Men: Days of Future Past (check out the stunning trailer HERE), Michael Fassbender and Hugh Jackman performed some excellent impressions of fellow X-Men star Ian McKellen.
Fassbender and McKellen both play Magneto in the film, and Fassbender's impression is pure genius. Jackman's is a bit less so, but still impressive. And James McAvoy demonstrated that he can pull off a laugh-inducing impression of Patrick Stewart.
Check out the giggles, AFTER THE JUMP...