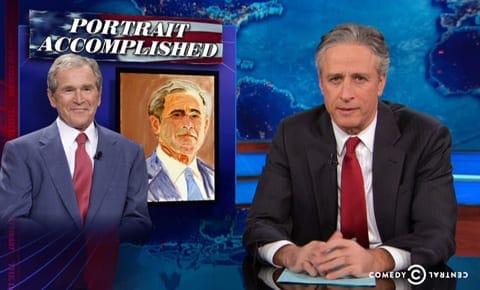 As you may know, George W. Bush recently revealed a collection of portraits of world leaders he has been painting since he left office, including Bladimir Putin, Angela Merkel, Tony Blair, and the Dalai Lama.
Jon Stewart takes a look, hears from the art critics, and warns you not to spring for the audio tour.
Watch, AFTER THE JUMP...