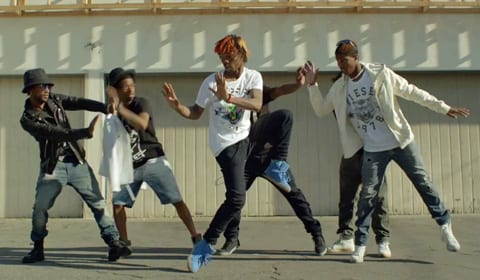 Krumping. The Rumba. East Coast Swing. They're all types of dance that get us excited and moving. Now thanks to Diesel Jeans (and a cast of very talented dancers), you can see 26 dance moves from A to Z that'll make you wanna hit the dance floor.
You may also recognize the video's music as gay rapper Le1f's song "Wut" — it's the song he accused Macklemore of ripping off.
Watch the video AFTER THE JUMP...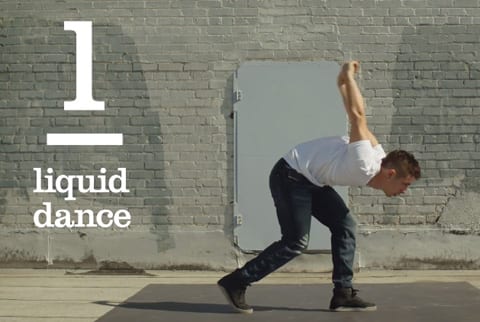 A – Arabesque, Morgan Quinn
B – B-girl, Bgirl Terra
C – Chicken Noodle Soup, Terence Dickson
D – Death Drop, Nick Lanzisera
E – East Coast Swing, Yani Marin, Nathan Kim
F – Finger Tut, John P-Nut Hunt
G – Grand Jeté, Julia Cinquemani
H – Harlem Shake, Amanda Meade-Tatum
I – Indian Bhangra, Reshma Gajjar
J – Jump Style, Høps
K – Krump, Jigsaw
L – Liquid Dance, Phillip 'Pacman' Chbeeb
M – Memphis Jookin, Lil Buck
N – Northern Soul, Levanna McLean
O – OMG, Anthony 'Lil' Bob' Cabaero
P – Pole, Nicole 'The Pole' Williams
Q – Questionable, Reid Shapiro
R – Rumba, Junior and Emily Alabi
S – Step, Soul Steps: Dionne Norton, Heather DeLeon, Maxine Lyle
T – Twerk, Twerk Team: Lady Luscious, Mizz Twerksum
U – Ultimate, Shofu Tha Beatdown
V – Vogue Hands, Javier Madrid of Legendary House of Ninja
W – Whine, Colleen Craig
X – X-press Yourself, Ryan Heffington
Y – YMCA, Allison Chu at Next Models LA
Z – TurF FeinZ