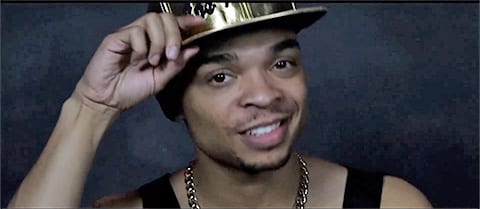 In an interview with Da-Doo Dirty Show host DJ Baker, openly gay rapper Fly Young Red talks about his music, his path from 'straight' rapping to 'gay rapping' and, as you might expect from someone with a song titled "Throwing Boy Pussy," sex. 
After acknowledging that he's had some shade thrown his way because of his recent hit, he went on to talk about when he started including gay subject matter into his work:
I was rapping when I was sixteen and I had, you know, a song on the radio. I was rapping with a group and like I said they were straight and I mean, I don't know, like I backed up for a minute. I'm a poet by nature so I never lost, you know what I'm saying, anything that I was doing, and it's in my heart to do it, you know what i'm saying? So I kept up with it or whatever but I just started openly gay rapping in September.
Listen to the rest of the interview, AFTER THE JUMP…
(Warning: work-unfriendly language)