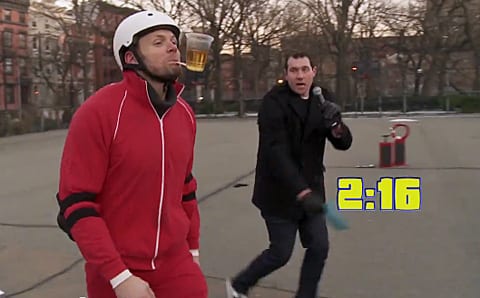 In one of the most ridiculous segments you'll see this week, Billy on the Street's Billy Eichner gets Community's Joel McHale to compete in the Mo'Lympics, a mini-game show based on the career of Mo'Nique.
In one part of the game, McHale has to successfully transport Mo'Nique's urine sample across a finish line without spilling any (see above).
Finally, after succeeding at knocking over a set of bowling pins representing the Oscar nominees Mo'Nique defeated for Best Supporting Actress, Eichner gets sent over the edge when McHale declares his love for Jake Gyllenhaal.
Watch, AFTER THE JUMP...