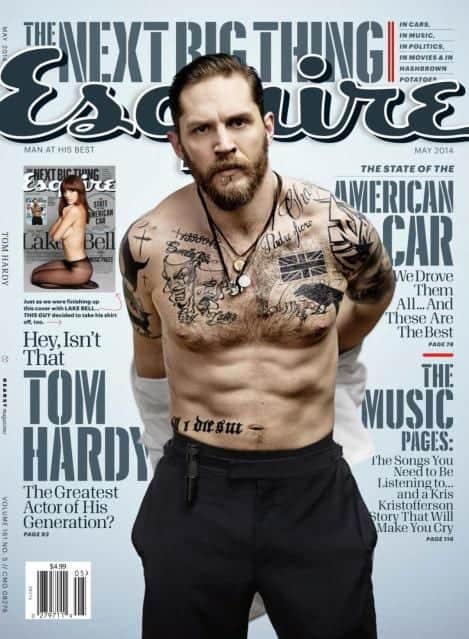 Tom Hardy rips his shirt off for this month's Esquire in advance of his new film Locke, and tells the magazine that the rough image he projects isn't all he's cracked up to be:
"I have always been frightened with men. To the point where I couldn't go into a gym because of the testosterone and I felt weak. I don't feel very manly. I don't feel rugged and strong and capable in real life, not how i imagine a man ought to be. So I seek it, to mimic it and maybe understand it, or maybe to draw it into my own reality. People who are scary, they terrify me, but I can imitate them. I'm not a fighter. I'm a petite little bourgeosis boy from London. I don't fight, I mimic."
Two more shots from the issue (one dressed, one dressed down), AFTER THE JUMP...