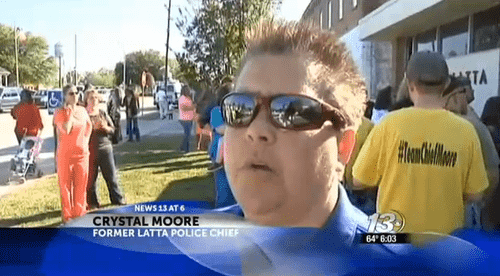 The city council of Latta, South Carolina is investigating the circumstances surrounding the firing of Police Chief Crystal Moore by the town's mayor. Moore claims she was fired because of her sexual orientation.
Mayor Earl Bullard fired Moore earlier this week after giving her seven written reprimands in one day (the first reprimands in her 20-plus years on the job). Some elected officials and city residents, however, have rallied to Moore's side, believing that Bullard has held a long-standing vendetta against Moore because she's gay.
WBTW reports:
"I can't believe that we still have no equal rights. That's the biggest issue. I've been harassed, intimidated. This is the first time it's been this public. I'd tried living a quiet decent life and do what I'm supposed to," Moore said.
In an audio recording provided to WBTW by city councilman Jared Taylor, Mayor bullard is heard saying he'd rather have an alcoholic be responsible for his kids than a gay person with a "questionable" lifestyle: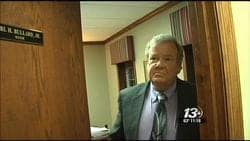 "I would much rather have someone who drank and drank too much taking care of my child than I had somebody whose lifestyle is questionable around children, because that ain't the damn way that they're supposed to be," Bullard says on the call. "I don't agree with some of the lifestyles that I see portrayed and I don't say anything because that's the way they want to live. But I'm not going to let my child be around. I'm not going to let two women stand up there and hold hands and let my child be aware of it, and I'm not going to see them do it with two men neither. I'm not going to do it, because that ain't the way the world works."
The city council held a special meeting Thursday and voted for a referendum to weaken the mayor's power. City residents will now be able to vote on the measure.
Watch WBTW's report, AFTER THE JUMP...
WBTW-TV: News, Weather, and Sports for Florence, SC