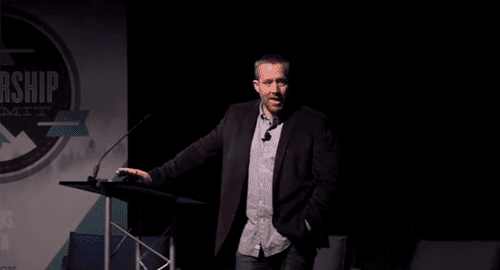 Failing to pick up on the pervasive irony of his comments, South Carolina Pastor JD Greear was quoted at a Southern Baptist Convention conference this week equating preaching against homosexuality today to the preaching against slavery in the South in the 1800s.
Said Greear:
"The Bible offends every generation in different ways.  Preaching against homosexuality in our day is about as popular as preaching against slavery and racism in Charleston, South Carolina in 1861."
The Southern Baptism Convention, for those in need of a quick history refresher, split from the northern Baptist churches in 1845 because of the SBC's belief in a pro-slavery Christian doctrine.
In later times, the SBC went on to have a remarkably extensive track record of being on the wrong side of history: defending segregation, preaching the subordinate role of women in society, and kicking out any church that dared open their doors and hearts to the gay community. 
Listen to Greear's remarks, AFTER THE JUMP...
And for a more exhaustive list of the SBC's anti-gay activities in recent times, click here. 
[via Good As You]