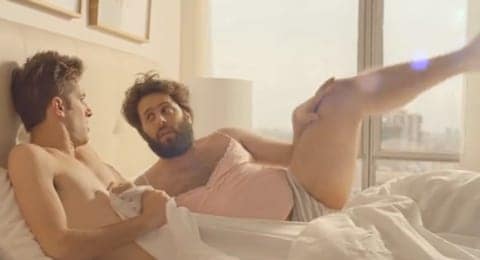 Veet is advertising its hair-removal products with ads that implying that women turn into dudes if they go even one day without shaving their legs and armpits. The ads go a step further by suggesting that men are rightfully repulsed by such women, depicting them as a bearded, bearish dude with a lady's voice.
The not-so-subtle subtext is that if you don't conform to men's standards of beauty, you're a unattractive dude worthy of rejection from your boyfriend, taxi drivers, EMTs, manicurists, Veet and viewers at large. Furthermore, being attracted to any person with body hair makes you gay or a lover of mannish women.
Yes, the ads are meant to be lighthearted and funny, but the underlying sexism, homophobia and transphobia has not gone un-noticed by ad groups.
Check out the ads AFTER THE JUMP...