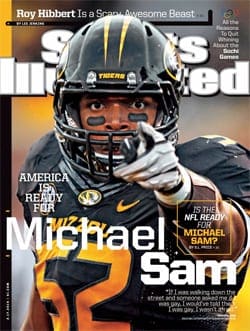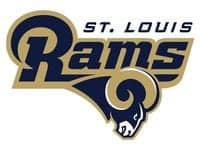 Michael Sam has been drafted by the St. Louis Rams and will become the first openly gay NFL player.
Sam was picked late in the 7th round of the draft and was the 249th pick overall.
More on the reactions to Sam's drafting to come.. 
Tweeted Sam:
Thank you to the St. Louis Rams and the whole city of St. Louis. I'm using every once of this to achieve greatness!! pic.twitter.com/QESdOJVzsw

— Michael Sam (@MikeSamFootball) May 10, 2014
Watch Sam's emotional reaction to the news, including sharing a kiss with his boyfriend AFTER THE JUMP...