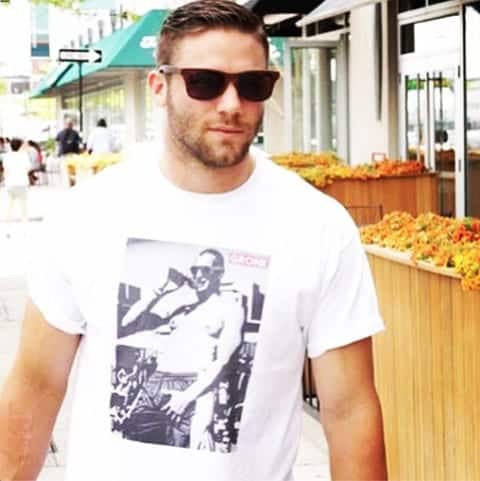 There is a t-shirt bromance going on at the New England Patriots based on the recent Macauley Culkin/Ryan Gosling lovefest.
On Monday, receiver Julian Edelman wore a t-shirt emblazoned with the image of a shirtless Rob Gronkowski.
And yesterday, the tight end answered back.
Check out his response, AFTER THE JUMP...