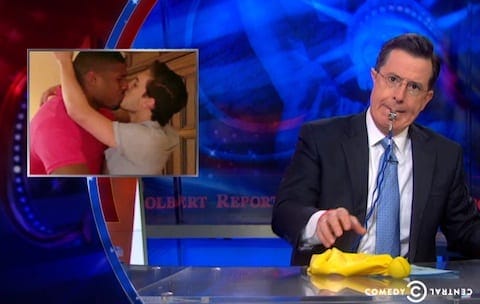 Stephen Colbert threw down a flag on the Michael Sam draft play - "Holding!" "Unnecessary tenderness!"
Adds Colbert: "Folks this is just wrong. In the NFL sexuality is supposed to take place OFF CAMERA. And the fans should only find out about it when the charges are filed."
Watch, AFTER THE JUMP...