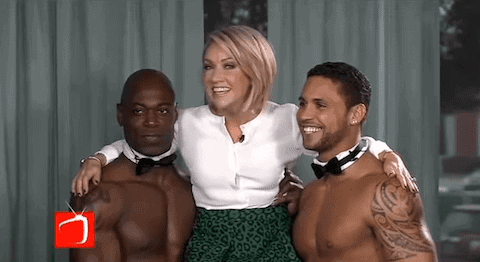 Last week we told you about Amy Kushnir's tantrum of storming off the set of her show over Michael Sam's televised kiss with his boyfriend. Last night, she took to Glenn Beck's show to lament ESPN's attempt at "shock value."
Today we provide you with a two-for-one bonus of moral hypocrisy and delicious eye candy in the form of video of the male strippers on her show from earlier this year.
Indulge yourself AFTER THE JUMP...