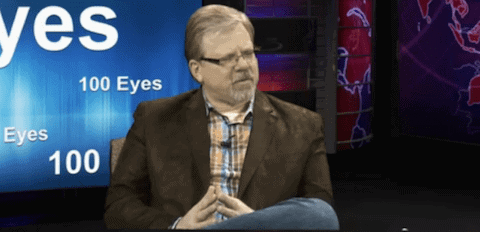 Just the other day we told you of South Dakota's anti-gay GOP House representative Steve Hickey and his intense focus on the health issues of gay butt sex, complete with an analogy about garbage trucks. On Monday, he gave a video interview with the Argus Leader newspaper where again he fixated on gay butt sex and feces to argue against same-sex relationships. Hickey said,
I hesitate to get crude again, but Dr. Weiland, is it OK for, you know, eight of your friends that you're in love with to take a dump in your bed and then you can sleep in it all year long?
One simply doesn't know where to go with a statement this bizarre, though Last Week, Tonight's John Oliver made an entertaining go at Hickey's obsession with the Twitter hashtag #AnalHickey.
You can watch the interview AFTER THE JUMP...
The "crude" remarks are at 21:20