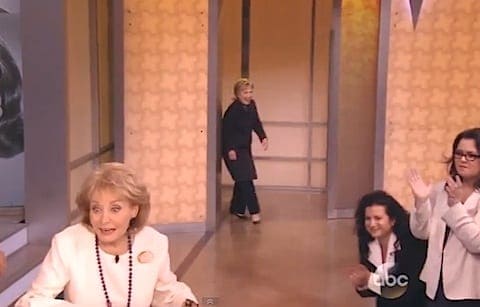 Hillary Clinton made a surprise appearance on The View to mark Barbara Walters' final day on the show.
Walters ordered her to "sit here and be fascinating!"
Walters then asked her if she would be running, what her grandchild's name will be, and about the "hard choices" (the name of her new book) she has had to make.
Watch, AFTER THE JUMP...