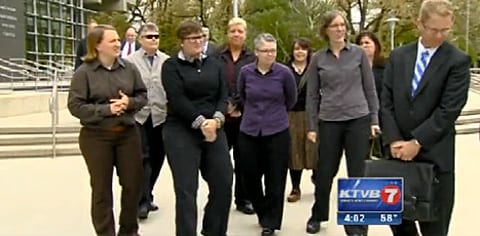 U.S. Magistrate Judge Candy W. Dale (pictured) heard three motions in a case challenging Idaho's ban on gay marriage today, and promised a swift ruling. The state filed to dismiss the case and both sides filed for summary judgment.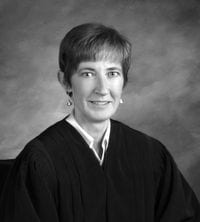 The case was brought by four gay couples who sued after Ada County refused to issue marriage licenses or recognize marriages from other states. The couples argue that the state's ban violates the Equal Protection and Due Process Clauses of the U.S. Constitution.
The AP reports:
Gov. C.L. "Butch" Otter, a defendant, says states have the right to define marriage as they see fit. He contends that the same-sex marriage ban is vital to Idaho's goal of creating "stable, husband-wife unions for the benefit of their children."
"Idaho has sufficiently good reasons for maintaining the man-woman marriage institution," Thomas Perry, attorney for Gov. Butch Otter, told the court. "When you look at benefits, what more compelling interest does the state of Idaho have than securing an ideal child-rearing environment for future generations?"
In the front row of the audience, one of the plaintiffs in the case cried silent tears. "We have a 4-year-old son together," Shelia Robertson explained afterwards, holding hands with partner Andrea Altmayer. "We've been together for 16 years, and it took us a long time, it was a very careful decision for us to have our boy. We love our boy. … The fact that I don't have any rights to him at all – it's frightening every day."
Dale said she would rule in the "relatively near future" according to the AP.
Watch a report from KTVB Boise, AFTER THE JUMP...