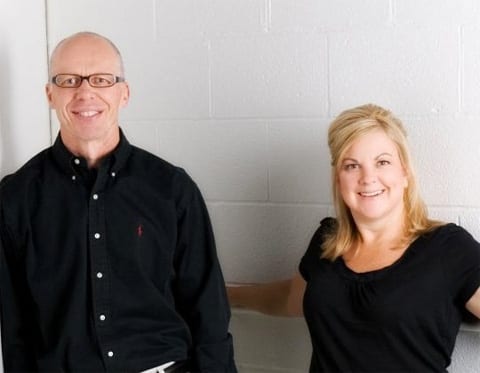 The city of Rochester, New York announced this week that it would be adding transgender health benefits for employees and their families in the city medical plan.
The Democrat & Chronicle reported: "Under the new coverage, effective Jan. 1, city employees will be eligible to receive services related to gender reassignment surgery, such as medical and psychological counseling, hormone therapy and cosmetic and reconstructive surgeries."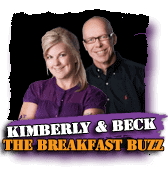 That news caught the eye of 98.9 'Breakfast Buzz' morning radio hosts Kimberly and Beck who took the opportunity to unleash a torrent of mockery upon trans people during a sarcastic 12-minute segment in which they cackled about genitalia and insulted a caller who dialed in to tell them how offensive they were.
Some of the choice quotes (although you really must listen to the audio, AFTER THE JUMP...)
"Transgender or gender nonconforming. What the hell does that mean? Like you're not a woman or a man??
"The dude can look like a lady and the city is going to pay for it!" (cue "Dude Looks Like a Lady" music)
"Does that mean then if women want a boob job they'll pay for a boob job because that's only right."
"The services that will be paid for under the new coverage - gender reassignment surgery, PSYCHOLOGICAL COUNSELING, because you're probably a NUTJOB to begin with!"
"It's a slippery slope. Then if some woman can go to a doctor and it'd be proven that she's got mental issues because her rack's not big enough then you know what? she deserves a boob job, Right Kimberly? Or she deserves liposuction."
"Right, IF YOU CAN PROVE YOU'RE A NUT, I guess."
Kimberly and Beck then go on to discuss female trans athletes, including one at a local school, and how they should definitely not be able to play sports...
"When he steps up to the plate, doesn't he have two bats?"
Finally, a woman calls in to tell them "it's incredibly disrespectful towards transgender people. Please don't spread any misinformation especially when you're joking about it."
One of the hosts replies: "Thank you, SIR" as the others laugh.
Listen (autoplay), AFTER THE JUMP...
You can contact 98.9 HERE.
UPDATE: Of course they have taken the clip down....but there is a replacement.
Old clip, taken down:
"