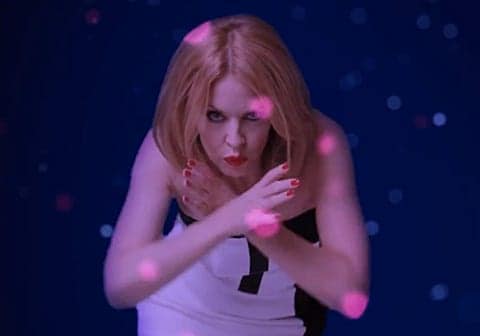 Kylie Minogue released a new track and video on Monday. Minogue, a cancer survivor, wrote the song as a tie-in for the charity One Note for Cancer and the video reveals a long list of folks who donated at its conclusion. Idolator writes:
Minogue worked on "Crystallize" with Dev Hynes and Babydaddy of Scissor Sisters. Pity the track didn't make the cut for Kiss Me Once, as its upbeat vibe and positive lyrics would have worked perfectly when sandwiched in with the rest of the set.
Watch, AFTER THE JUMP...