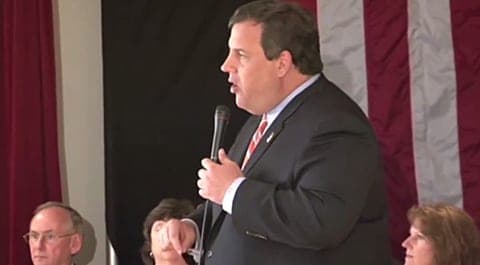 Lambda Legal has launched a campaign with citizens groups and unions over concern Chris Christie will play politics with the New Jersey Supreme Court and refuse to reappoint Chief Justice Rabner.
Writes Lambda in a press release: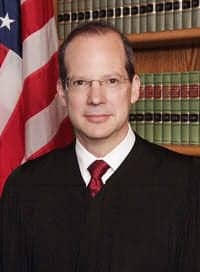 In 2010, Gov. Christie became the first New Jersey governor since the ratification of the New Jersey constitution in 1947 to not reappoint a sitting Supreme Court justice. Many reacted with shock when he chose to end the service of Justice John Wallace, a respected jurist and the New Jersey Supreme Court's only African-American justice. In 2012, the governor declined to reappoint another sitting Supreme Court member, Justice Helen Hoens. There are currently two vacancies on the seven-member Court; if Justice Rabner is not reappointed, the state's highest court will have three vacancies and only four justices.
Lambda Legal and other advocates for fair courts are concerned that Gov. Christie will once again play politics with the Court, this time regarding the reappointment of Chief Justice Stuart Rabner, author of an October 2013 decision in Garden State Equality v. Dow that was instrumental in providing the freedom for same-sex couples to marry in the state. Gov. Christie roundly criticized the ruling.
The campaign to protect the courts includes a video, online petition and other activities to engage residents of New Jersey to speak out about protecting the courts from improper political influence. Organizations joining Lambda Legal in the petition effort include: CWA New Jersey, New Jersey Citizen Action, Latino Action Network, and Blue Jersey.
Watch the group's video on the campaign, AFTER THE JUMP...
If this post pissed you off, please consider SHARING it on social media.
Also, please LIKE us on Facebook, and follow us on Twitter, and Instagram.