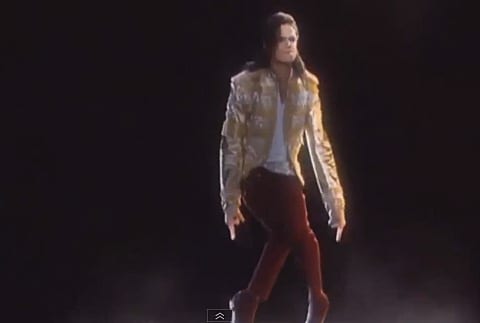 A hologram of the late king of pop Michael Jackson performed a new track Slave to the Rhythm at the 2014 Billboard Music Awards, delivering the singer's trademark dance moves, leaving some folks asking, is this the future of music and will these ever replace the real thing?
Watch three versions, AFTER THE JUMP...
And what does it mean for an awards show when a hologram gives the night's most talked-about performance?
Billboard has five holograms which preceded MJ.
(note: these clips are vanishing from the web, so watch while you can)