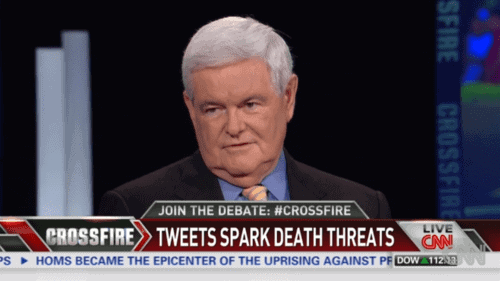 In a CNN Crossfire discussion about ex-NFL player Derrick Ward's Twitter meltdown over the Michael Sam kiss, Newt Gingrich said that LGBT folks would do well to heed their own call of a more "open and understanding" world and be tolerant of those who object to their existence.
Said Gingrich:
"You guys talk about how you want to be inclusive, except of course if somebody tweets this, then [there are] death threat or let's send them off to sensitivity training. I mean it strikes me as repression, that's not inclusive…shouldn't you also be teaching people who are gay to be open and understanding [of anti-gay views]?"
Watch the segment, AFTER THE JUMP...
[via Media Matters]