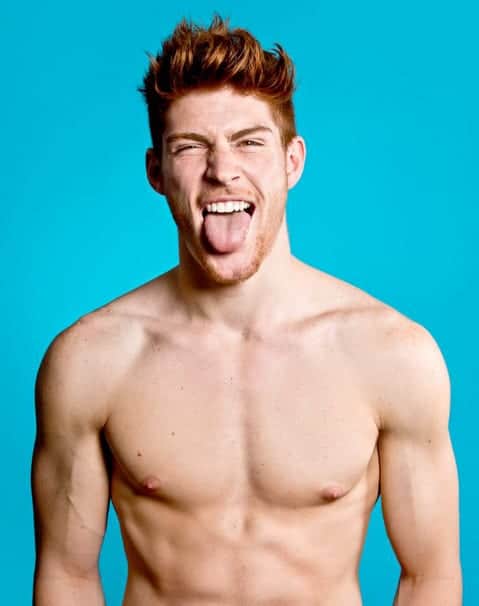 Photographer Thomas Knights is crowd-funding the creation of a coffee table book comprised of pics from his well-publicized photo exhibit of red-haired men called RED HOT.
Knights funded the original exhibition through Kickstarter and has returned to the funding platform to help create the RED HOT 100 photo book. Of the book, Knights said:
"Many have suffered prejudice or discrimination as a direct result of their red hair. Next to each portrait is a personal quote, adding a layer of heart, humour and triumph to their beautiful image. This is a book that is not only pleasing on the eye, but also holds a mirror up to current perceptions of male beauty and asks the question, why are there so few ginger heroes or heartthrobs in western culture?"
You can see Knights talking about the project and beautiful video footage of his models AFTER THE JUMP…

See some more beautiful video footage of his models HERE.