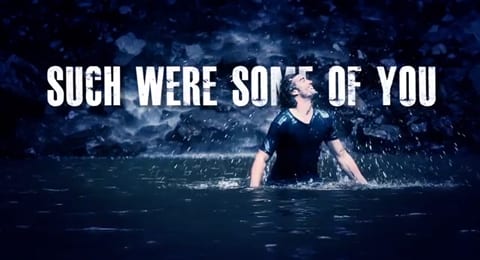 In June, Pure Passion — an ex-gay and sexual purity campaign run by minister David Kyle Foster — will release Such Were Some of You, a two-hour documentary "containing the witness of dozens of people to the fact that God can transform the life of anyone caught in homosexual confusion."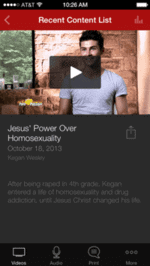 Another promotional video for the Pure Passion campaign features a woman who says that an estimated 27 million children are being sold into the slavery of "homosexuality." Another says, "Gays and lesbians run major media in this country, they just do!" Yet another talks about how her teacher inappropriately recommended that she become a stripper before opening up his briefcase, showing her his gun and bottle of anointing oil and laying hands upon her.
Other video collections on Foster's Pure Passion website include ones about "Transgender Disorders," fatherly wounding, porn/sex addiction and child sex abuse, linking so-called "homosexual confusion" with other sexual and emotional disorders.
Foster's work has been used by the ex-gay group Exodus International. And like Exodus International, Pure Passion also has an iTunes app that connects users to videos of "ex-gay" testimony.
Exodus International ultimately had their app pulled from Apple's store after a petition called out the harmful effects of so-called "ex-gay therapy."
Watch the documentary trailer AFTER THE JUMP…