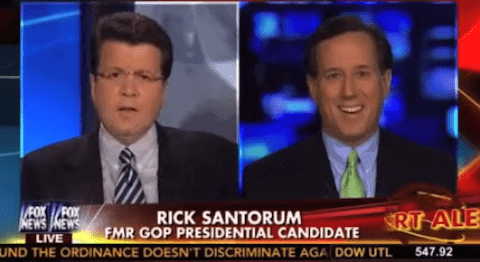 Former Senator Rick Santorum appeared on Fox News to promote his book Blue Collar Conservatives, and during the discussion host Neil Cavuto brought up one of the arguments set forth in the book that marriage helps stave off poverty and how a family unit is good for the economy. Cavuto questioned Santorum whether or not that argument applied to married gay couples as well, at which point Santorum began evading with all of the grace of an inebriated hamster.
Cavuto brought up the very valid point that the questions he was asking could come up in a race. But Santorum insisted on bumbling his responses to a very unimpressed Cavuto.
You can watch Santorum flounder through his interview AFTER THE JUMP...