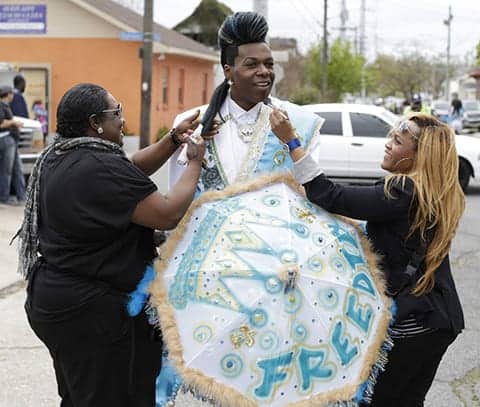 Were you aware that "twerk" will be completely over in about a month??! In fact, it may already be over even as you read this (thanks a lot, Miley).
It's true, at least, according to the season two trailer for Fuse's Big Freedia: Queen of Bounce.
Season two of His Royal Majesty's show will have him dealing with drunken diva backup dancers, his mom's cancer and the ever-impending twerk-shortage threatening to end his reign.
Will Freedia find a new inexhaustible form of Bounce? Will his mouthy booty-shakers finally get their drunken asses in gear? Will his butt-shaking empire earn them all a third season? Join Big Freedia and find out!
See two trailers AFTER THE JUMP…