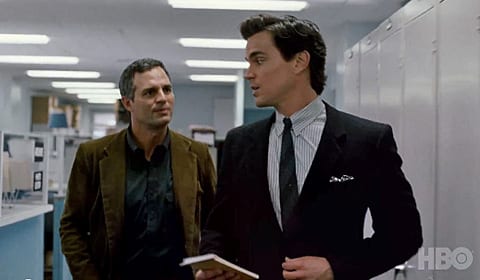 The HBO film adaptation of Larry Kramer's iconic play The Normal Heart premieres this Sunday and if you'd like an advance taste, the network has put out three new clips plus a featurette on making the film featuring an interview with Kramer in which he talks about how anger is the only way to get things done, and how he became "a screamer":
"Aggressive, obnoxious, a pain in the ass. I'm all of those things."
Watch, AFTER THE JUMP...