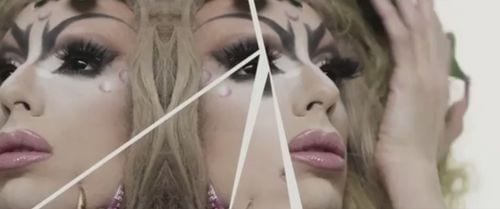 Remember "Red for Filth," the fragrance from RuPaul's Drag Race season five finalist Alaska Thunderf*ck? The hilarious commercial made an impression, and RuPaul laughed harder at one line than any other: a foxy Alaska looks stunned as a member of the pit crew whispers in her ear, "Your makeup is terrible!"

Clearly Alaska decided to capitalize on a good thing, and now we've got a wacky, wild, and stunning music video for a song of the same name. Watch as the queen appears both in and out of drag, with incredible makeup designs that no one would dare read (for filth). 
Check it out, AFTER THE JUMP...