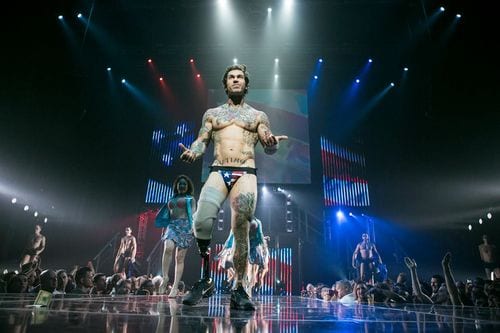 This weekend marked the 24th annual edition of the long running Broadway Bares, the take-it-off burlesque show fundraiser for Broadway Cares/Equity Fights AIDS - one of the leading industry-based, nonprofit AIDS organizations.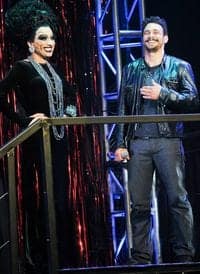 Featuring performances by Alan Cumming, war veteran-turned-underwear model Alex Minsky, and "RuPaul's Drag Race" winner Bianca Del Rio giving actor James Franco a "full cavity search", the rock-and-roll themed Broadway Bares: Rock Hard! altogether raised $1,386,105. 
Playbill reports:
The 75-minute show opened with two dads (Matthew Saldivar and Joey Taranto) complaining that they had been dragged to a One Direction concert by their daughters and reminiscing about the great old days of rock. Through the magic of Broadway Bares, they were whisked back in time to watch performances inspired by the likes of Elvis, Michael Jackson, Queen, The Rolling Stones, Led Zepplin and Prince, with their memories putting the sex back in sex, drugs and rock 'n' roll.
To date, Broadway Bares has raised more than $11.3 million in the fight against AIDS.
Check out more photos from the night, including a video of Bianca Del Rio getting up-close with Franco's exposed behind, AFTER THE JUMP…
[photos by Kevin Thomas Garcia via Facebook]