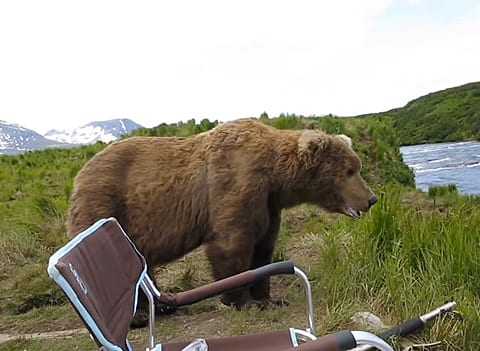 Drew Hamilton, a tech worker at the Alaska Department of Fish and Game, recently shared an incredibly close encounter with an Alaskan Brown Bear at the McNeil River State Game Sanctuary.
The area is well-known as the world's largest gathering place of brown bears (there is even a webcam from which you can view it at certain times of the year), however, Hamilton probably wasn't counting on getting this close to one, even if his stomach may have already been stuffed with fish.
Watch, AFTER THE JUMP...
Hamilton's bear does seem a lot less hungry than this bear or this bear.