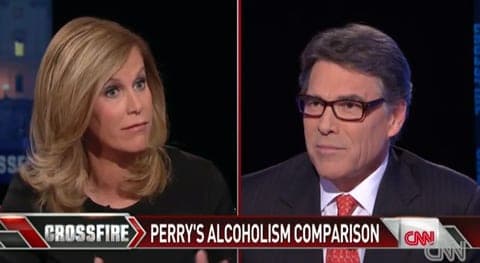 Rick Perry continues to be blasted for his remarks comparing homosexuality to alcoholism and the Texas GOP's platform, which supports gay reparative therapy.
Stephanie Cutter repeatedly asked him to explain himself last night on Crossfire. Perry said he would leave that to the psychiatrists and doctors.
Cutter: "Who have rejected it. They've rejected it....So you have no opinion on any of this then? You have no opinion on either side. (laughs)."
Watch, AFTER THE JUMP...