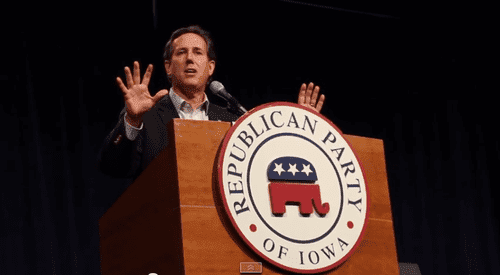 At a GOP convention in Iowa over the weekend, Rick Santorum's hilariously misguided choice of words were again on full display, with Santorum saying:
"Look, I understand why campaigns and all of you want to go out and just bang the president. It's fun. I mean, it's fun. It's easy. It's getting easier every day..."
Watch his uncontrollable "Santorum-of-the-mouth", AFTER THE JUMP…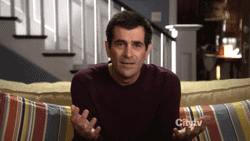 Last week, you may also recall Santorum trying to be all hip and cool and whatnot when he told USA Today that Hillary Clinton wasn't "young and bling" enough for the Democratic Party's nomination in 2016.
Anyone else think Santorum is kind of like a much less cool, much more rabidly homophobic version of Modern Family's Phil Dunphy?
[via Mediaite]