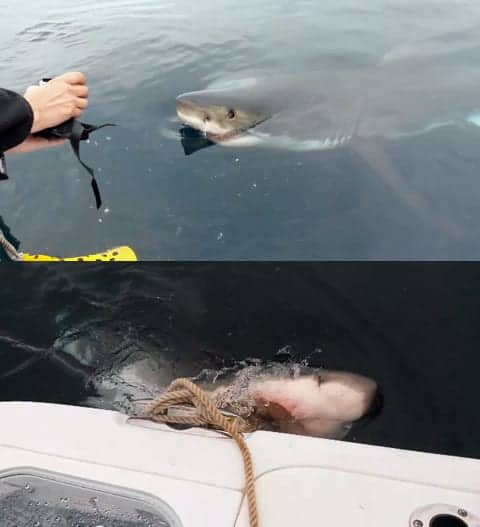 New Jersey fisherman Steve Clark was fishing near 28-mile wreck, a World War II shipwreck off of Cape May, NJ on June 21 when a 16-foot Great White Shark swam up to his boat and ripped off the chum bag.
"He's taking our chum bag! He's taking our chum bag!", one of the boaters screams.
"You bastard!", another yells. "He ripped our chum bag right off."
"Was it worth it though," asks the most sensible passenger, who sounds a bit like Kristen Wiig and was obviously thinking of the YouTube cash that could be hauled in.
Watch the incredible video, AFTER THE JUMP...