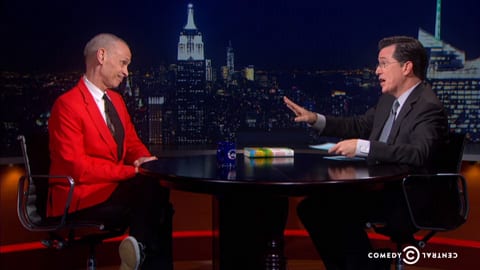 Film director John Waters (Hairspray, Pink Flamingos) has a new book out called Carsick about hitchhiking across America, which, he tells Stephen Colbert, is something everyone should do.
"It's an adventure, it's a reality show, it's a soap opera, and you'll meet new people. You don't need to go on dating sites, just go hitchhiking."
You might even "have sex in a demolition derby in a car in the race."
Watch, AFTER THE JUMP...