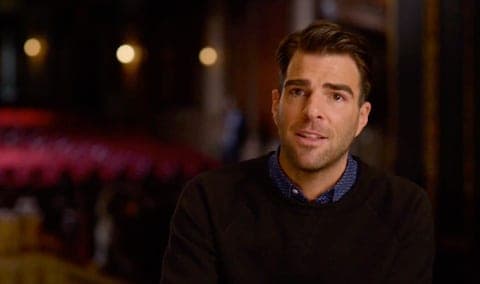 Zachary Quinto and Newcastle Brown Ale have a proposition for you: What if the Brits won?
"Newcastle has asked me to tell you about 'Independence Eve', their new holiday celebrating how much better things would be if the British ruled over America." Quinto explains. "[I]f the Brits ran this country every actor would be an insanely talented British thespian who would make your every soap opera, deodorant ad, and comic book movie franchise truly moving."
Whether the gay Spock actor is, in fact, America's answer to Ian McKellen is up for debate, but the ad is charming all the same.
Watch Zachary muse if he's actually a closeted British thespian merely giving the American "performance of a lifetime" AFTER THE JUMP...