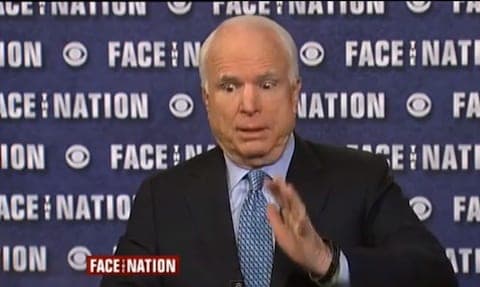 John McCain appeared on Face the Nation yesterday and referred to Hillary Clinton as president, inspiring the face you see above. McCain was reacting to remarks Clinton had made referring to him as her favorite Republican.
Said McCain: "I think it's my job to work with every president..(makes face)..If she is — regrettably — if she attains the presidency."
Watch, AFTER THE JUMP...