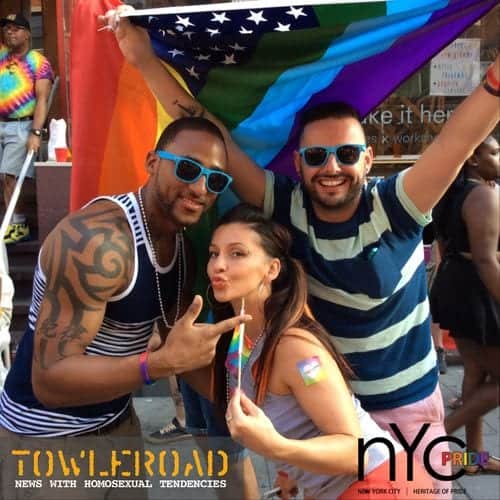 Towleroad's crew was out and about at NYC Pride over the weekend and people were in great spirits! We were thrilled
Thanks to Heritage of Pride for putting on such an amazing 2014 celebration, especially Chris Frederick, Tish Flynn, James Fallarino, and Christie Takahashi.
A special shout-out to our Towleroad ambassadors Daniel Hauck, and Elliott Reiland.
We took so many amazing photos and you can check out a few dozen of our favorites,
AFTER THE JUMP...