Published by
Radar Online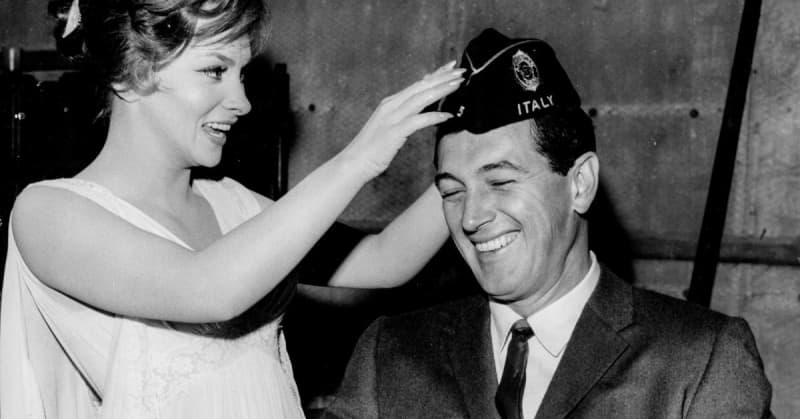 mega
Rock Hudson's sexuality was thrust back into the spotlight after a male casting director insisted he had an intimate encounter with the late Hollywood icon — however, RadarOnline.com can reveal that long-standing rumors about Hudson being gay have been whispered around Tinsel Town for years, with sources even insisting his marriage to Phyllis Gates was arranged as a cover story for the brewing scandal.
In his book, Rock Hudson: Public and Private, Mark Bego, a best-selling author who highlighted the life stories of superstars like Madonna and Michael Jackson, described Hudson's double life and a 1955 incident that almost wrecked the actor's career.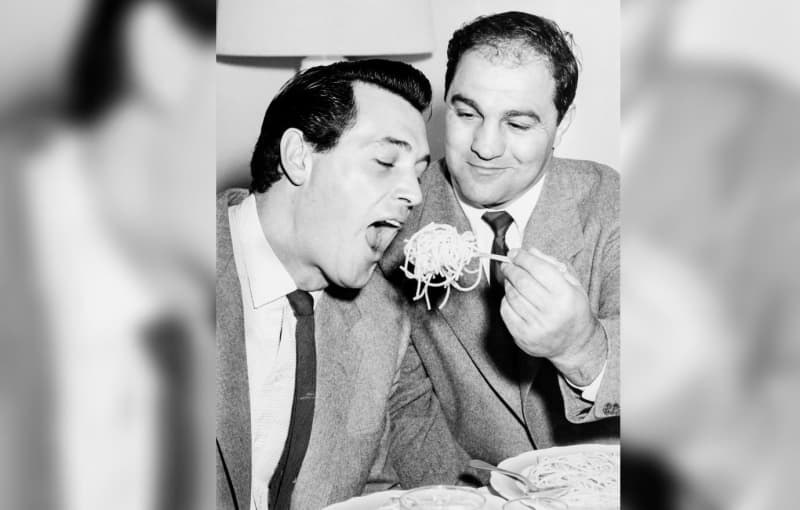 Rock played a brief part as himself in the film Four Girls in Town. The movie was about four starstruck girls in Hollywood with the male lead given to George Nader.
At the time of the filming, Rock became friendly with George.
Confidential magazine was one of the most controversial publications of the Fifties and was famous for printing stories about who was sleeping with whom in Hollywood. In 1955, the magazine discovered Rock was gay.
Henry Willson, Rock's agent and manager, was livid when he found out that Confidential was planning to print the story. Universal-International executives were shaken about the prospect of blowing the fortune they had invested in Rock's all-American image.
According to an article that appeared after Rock's death: "The studio cut a deal that traded information on Rock for information about a lesser-known actor who was gay." The actor was later identified as Nader, and his career in movies tanked. Interestingly enough, when Hudson's will was disclosed, the bulk of his estate went to Nader.
Hudson had narrowly escaped a brush with career disaster, but he wasn't in the clear.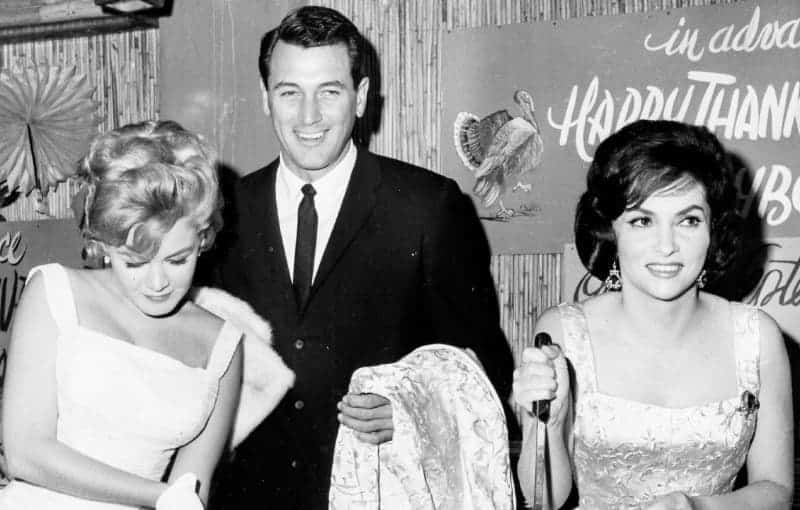 His manager decided Hudson had to get married — immediately. All they needed was a bride. Gates was Willson's secretary and the perfect age. On November 9, 1955, Hudson suddenly eloped with Phyllis.
The best man was Rock's boyhood friend, James Matteoni.
"Roy (Hudson's real name) called up at two in the morning and said, 'I've made arrangements for you to be on a 6 o'clock flight. Keep it a secret," James recalled.
For a while, Rock played the happy married man for the press, but he soon grew to regret the marriage.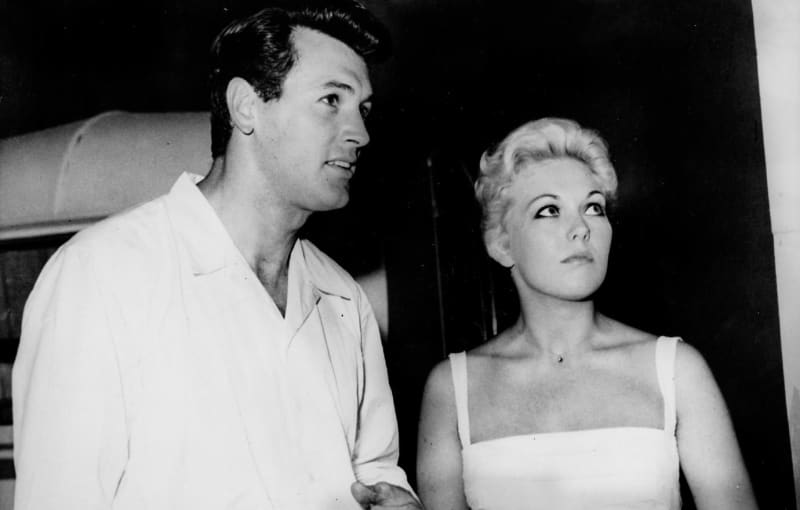 Trying to make the best of her situation, Phyllis reportedly attempted to seduce Rock by dressing in skimpy nightgowns, but Hudson was clearly not interested in her or their marriage.
His former leading lady, Arlene Dahl, later confirmed that Rock's close Hollywood friends knew "Phyllis was not the love of his life. It was an arrangement."
Also, actress Mamie Van Doren admitted she had gone on studio-arranged dates with Rock. "We all knew Rock was gay," she claimed. "Rock did what was expected of him.
RadarOnline.com can reveal that Hudson's gay scandal has once again been rocked after casting director Joel Thurm declared they were close to having a bedroom romp in the '70s in his newly released memoir, Sex, Drugs & Pilot Season: Confessions of a Casting Director.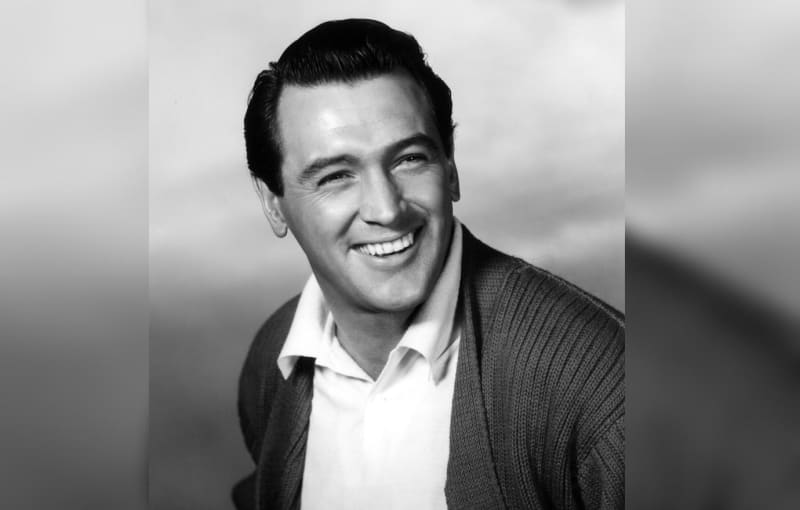 According to Thurm, Rock invited him into a bedroom but the casting director couldn't perform when it came time.
"I was embarrassed and mortified … getting it up was a specialty of mine," Thurm, now 80, explained. "I couldn't do it because he was Rock Hudson! It so intimidated me. Someone said, 'Well, why didn't you just b–w him?' I said, 'Because I was too …' I couldn't do anything."